The Language Gallery (TLG) is the official language provider of FBT, and is part of the GUS group. With centrally located centres, accommodation, and exciting social activities, TLG offers a world of study and career opportunities for students on both sides of the Atlantic.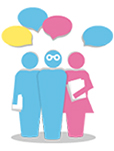 Our general English courses are designed to help you develop your confidence when using English in everyday situations: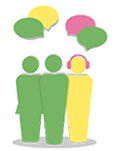 Our Exam Preparation and University Preparation courses prepare you for academic life in an English speaking environment: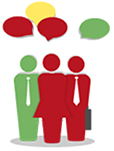 The Language Gallery offers a range of work relates English courses with the added option of industry-specific specialisations:
English for Specific Purposes (ESP):Finance, Law, Advertising and Marketing, Law, Oil & Gas , Human Resources, Medical English, Automotive Industry, Engineering, Police & Law Enforcement, Teacher Refresher Courses, Aviation & ELPAC, Hospitality & Tourism, Media
TLG Birmingham also offers evening language courses in English, Spanish and German.

For more information about our schools and courses, please visit our website www.thelanguagegallery.com or complete the form below.
Accreditations and memberships across all TLG campuses.